International solidarity has been at the heart of Equity's mission since we were founded in 1930. From founding our international federation of unions, to campaigning for artists freedom across the World, for almost 100 years we have lived our mission of fighting for Equity for all people, internationally.
As the second biggest and one of the most powerful arts and entertainment unions in the world, artists, creatives, and trades unionists from across the world look to us for support. As the world's largest union representing across live and recorded media, we rely on the solidarity, intelligence, and freedom of our comrades in other countries to protect our members' interests whether in the UK or across the globe.
Producers, bosses, capital: they all behave globally. The labour movement must behave globally too – and Equity lives this mission. That said, we carefully target our work in line with a framework for where, how, and who we support to ensure we can operate as effectively as possible.
This section sets out the three major strands of this work, the policies which focus our campaigning, and just some examples of that international solidarity in action today, and since 1930.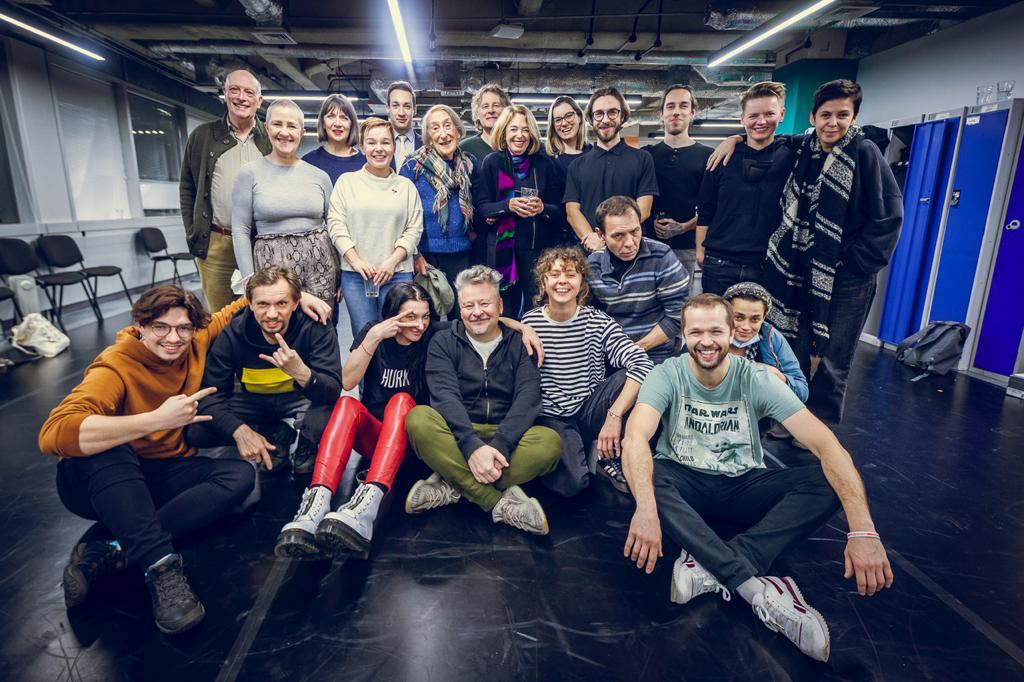 Strand 1: Fédération Internationale des Acteurs (FIA)
FIA is Equity's global federation. Representing unions from more than 60 countries across five continents, and well over a quarter of a million members, FIA is a powerful global force. Equity's General Secretary is a Vice President of the Federation, and Equity has played a leading role since jointly founding the Federation in 1952 with our French sister union. Over 70 years, FIA has brought together unions in an almost unique way – it is one of the few trade union federations which has always proudly accepted unions from any region of the globe, and both capitalist and communist countries.
FIA's plays a critical role in the lobbying of international institutions like the International Labour Organisation (ILO), European Union (EU), and the United Nations (UN). Secondly, FIA brings together unions to ensure co-ordination and support on issues of global concern, particularly against global producers and engagers.
In recent years, FIA's successes have included the agreement of the Beijing Treaty on performers' rights, the introduction of a Dance Passport to help dancers in Europe access services from all unions, and fighting bad practice by global streamers. Equity is leading on work on Artificial Intelligence (AI), streaming agreements, new media, and the engagement of young members in their union structures.
Equity also has a long history of supporting and nurturing trade unions around the globe – from projects sponsored in Eastern and Central Europe to fight neoliberal rollbacks of rights through sharing skills with local arts & entertainment unions there, to a relationship in the early days of a Ghanaian performers union between 2005 and 2015.
Through FIA we have good relations with performer unions around the world, which are diverse in character – but in most corners of the globe we have an organisation we can reach out to for support when our members need it, and vice versa.
Strand 2: International Solidarity Committee
Equity founded an 'International Solidarity and Aid Committee' over 50 years ago. The committee was re-named 'International Committee for Artist's Freedom' in 1978, and from 2024 will be known as the 'International Solidarity Committee'. Taken together, all those names speak directly to the Committee's purpose.
Over that time, the Committee has helped countless individual artists suffering oppression, persecution or hardship around the world, often in countries with no union to support them. The Committee helps artists who, if they were in the UK, would be eligible for Equity membership, but also organisations who support those working in the arts and entertainment industries in the most difficult circumstances. Their role is to help financially where they can, and to campaign publicly to bring attention to the plight of oppressed artists.
The Committee led successful international condemnation of the imprisonment of Burmese comedian Zarganar in 2012, leading to his eventual release. They have funded theatre projects across Africa and the Middle East. The Committee led the way in the 1970s and 80s by calling out oppression by fascist regimes in Latin America – and continues to do so to this day. Recently, the Committee has been supporting Ukrainian artists who have found themselves in the UK due to the conflict.
From 2024, the Committee will no longer have to rely on donations and bequests alone, and instead will receive £10,000 a year of central funding from the union to support their activities. They will also have a more direct role in advising the Council on international issues and campaigns, and foster our links with solidarity campaigns of which we are a part.
Strand 3: Global Trades Unionism & Human Rights
Equity is also proud to fight for the rights of all trades unionists everywhere – and has done since 1930. The earliest Equity meetings had collections for the republican cause in Spain, and our first General Secretary and second President were actively involved in supporting the resistance to fascism in the Spanish Civil War.
One of Equity's greatest contributions was our boycott of apartheid South Africa between the 1970s and 1990s. As a former British colony, South African television and film was dominated by British content, and was practically shut down overnight. This was a fight not solely for the rights of those who would be Equity's members, but for justice across South African society.
Today, Equity is proud to be a trade union affiliate to Amnesty International, and country specific campaigns in countries like Colombia and Burma/Myanmar. We play our role at the Trades Union Congress (TUC) in supporting trade union solidarity globally, particularly on the equalities agenda. Attacks on LGBTQ+ rights are rising globally, and Equity is at the forefront of fighting the rise of the far right who stoke division on a global scale. Through Amnesty, the TUC and other campaigns we are fighting back against attacks on disabled people, women, Black workers, and trades unionists of every background.
When does Equity take up an international cause?
Equity takes up an international cause where:
Council or Conference has adopted a specific policy to do so
The International Solidarity Committee chooses to support an artist or organisation in line with their aims and objectives
Where a fellow FIA union in another country asks for our support
Where an organisation to which we are affiliated asks for our support, and it does not conflict with Council policy on the matter
Equity cannot take up every international cause, and our power and effectiveness comes from being a confident, industrially focussed trade union. To that end, we prioritise causes which are for those who would be our members if they live in the UK, and trade union freedom around the globe.
Equity's international work has its roots in Europe. When appointed, Equity's first General Secretary Alfred M Wall was Vice President of the Spanish Medical Aid Committee, which supported the anti-fascist Republican side in the Spanish Civil War. He and the second President, Sir Lewis Casson were both active in raising funds for the cause – including at Equity meetings.
In 1952, along with our French sister union SFA Equity founded our international federation, FIA. This organisation was vital in threatening a Europe-wide strike when the newly formed European Broadcasting Union (EBU) planned to ride roughshod over union agreements across the continent. Equity and the other unions won the dispute, introducing a system of payments for transmissions in multiple countries which is still in place today.
During the Cold War, Equity was key in ensuring that performers unions from across Europe, irrespective of their philosophy, were welcome in FIA. Equity was key in ensuring that trades unions from the USA and the Soviet Union joined the federation at a Congress in Prague in 1963. Throughout that time, Equity campaigned hard to support freedom of expression for artists in Poland and Czechoslovakia against government censorship – which earned the particular praise of the actor, writer and later Czech President Vaclav Havel when he visited the UK in 1998. Since the collapse of the USSR, Equity has been deeply involved with combatting the new threat to freedom of expression in Central and Eastern Europe: the precarity and poverty of neoliberal economics.
We remain an active supporter of Belarus Free Theatre, supporting the dissidents who make up the company as they work around the world telling the story of life in Belarus.
Industrially, Equity has worked hard with other European sister unions to deliver the Dance Passport. This unique project is open to dancers who are members of any FIA union in Europe, and provides easy access to all the information they need from tax, social security, guides on visas, and the guarantee of support from any union in any country if they need help with pay, or their working conditions.
Most recently, Equity has been actively involved supporting our sister union in Ukraine through regular correspondence, advice, signposting, and support. The International Solidarity Committee has been making direct grants to refugee Ukrainian artists in the UK and elsewhere in Europe, the union has provided free membership to circus artists, ballet dancers and others stranded in the UK, and has supported the global union movements calls to stop the oppression of trade unions in Ukraine during the ongoing conflict.
Equity's hardest fought international campaign was against apartheid in South Africa. In 1976 it was resolved that the union would forbid the showing of any member's work in film or TV in South Africa, and forbid any member to tour a live show to a segregated audience in the country. This ban held until 1993, and was one of the most effective boycotts of the apartheid regime – effectively shutting down most South African non-factual programming in the early years.
Between 2005 and 2015, Equity supported the founding and flourishing of an actors union in Ghana. With a significant film industry in the country, rights for artists have often been left behind. Through sharing expertise on everything from governance, membership structures, right the way through to collective bargaining and organising training, Equity's twinning helped establish a union which is still working to improve terms and conditions in Ghana today.
Through the International Solidarity Committee, and through our sister organisation Safety Curtain we have funded and supported theatre projects and theatre workers in Kenya, Zimbabwe, and Nigeria. These grants and support have ranged from ensuring that artists and their families have enough food to eat during food shortages, through to supporting work which takes on stigma around HIV/AIDS. Ensuring that work can be produced which is free from government and social repression by local artists on decent terms and conditions has been a core part of our mission, and support for our sister organisations.
Equity has been involved in work in the Middle East for over 30 years. This has involved one-off projects - such as providing critical funding to the Independent Film and Television College in Baghdad – to longer term relationships with organisations like Alrowwad in Palestine.
In the Middle East, Equity has been involved with organisations working in Palestine and Israel for well over 30 years. Our sister organisation in Palestine is Alrowwad, a performing arts centre which is also seeking to protect, defend, and advance the terms and conditions of performers in the country and around the world. We have made a series of one-off donations to Alrowwad since 2019 to support their mission of 'beautiful resistance'. Our sister organisation in Israel is Shaham, an Israeli union who are members of FIA, whose efforts to host EuroFIA in Tel Aviv in 2019 we supported. We have also worked with and support the Freedom Theatre in Jenin, Palestine – most recently with a combined grant from Equity central funds and ICAF of £5,000 to help with urgent repairs following an atrocious bombing
Equity's policy on the Middle East was last set out in 2019, following a visit to Israel and Palestine by Equity during the EuroFIA meeting in Tel Aviv, and consists of:
Support for peace, justice, and freedom for all artists and trades unionists in Israel and Palestine
Support for a two state solution
Support for the implementation of UN Resolutions
Condemnation of disproportionate violence from the Israeli state
Condemnation of the anti-semitic aims of terrorist organisations
Working with Shaham, the Israeli union, via FIA
Work with Alrowwad, the Palestinian performing arts centre, and support their connections with FIA and FIA unions
Supporting the UK trade union movement's policy on the Middle East as expressed through the TUC where Equity does not have policy
In 2012, Equity awarded Zarganar, the Burmese comedian imprisoned by the regime for his act, Honorary Life Membership of the union. On his release following a concerted campaign by Equity and others, Zarganar spoke of how the award gave him strength and solace during his time in gaol, and was testament to the power of collective solidarity to get an individual through the darkest times. Since the military coup, Zarganar and other artists have suffered again, with a further clampdown and imprisonments and Equity remains actively involved in the fight for freedom in Burm/Myanmar for artists and trades unionists.
Similarly, in Afghanistan in 2021, following the Taliban's seizing of power, Equity has lobbied the UK government to demand justice for the artistic community following a series of high profile captures and assassinations of comedians and actors.
In Japan, during the COVID pandemic, the Japanese performers' union organised a coalition of unions around the world to lobby for financial support for Japanese artists – who had no access to any government income support during lockdowns. Equity's correspondence, along with correspondence from other unions, was discussed in the Japanese parliament, the National Diet, and led to a change in government policy and some access to support for artists in the country.
"Bollywood" is one of the leading global centres for film production in the world, but for the workforce that success often results in poor health and safety and low pay, making Bollywood some of the most dangerous workplaces in the world for performers. Equity has supported our Indian sister union in developing health and safety guidance, and challenging global producers to treat artists in India to the standards we would enforce in the UK. In particular where we have found British producers filming in India, either directly or as co-producers, we have held them to account in London, and used our industrial leverage to fight for safer workplaces in Mumbai. FIA is currently preparing for our first ever Congress in India – which will be held in 2025.
The British Actors Equity Association, as 'Equity' was officially known, was directly inspired by the efforts on Broadway to form the Actors Equity Association in the United States in 1913. Thus, since our earliest days we have worked with our two sister unions in the USA: Equity and SAG-AFTRA. As early as 1931 Equity was working to ensure fair access to Hollywood for British actors in the face of protectionism from the United States government, and since the 1940s we have operated a form exchange system for theatre – where an American artist is given the opportunity to work on the West End in exchange for the same opportunity afforded to a British performer on Broadway. Similar schemes now exist for subsidised and commercial theatre outside of the West End too, and the scheme protects the healthcare, pension, and other contributions of American artists when they are working abroad, as well as ensuring British artists benefit from full protection in the United States.
Like American Equity, SAG-AFTRA have a reciprocal membership scheme with Equity in the UK, and since the 1930s we've worked together to take on unfair practices by global producers based in London or Hollywood. During the ongoing industrial action in the United States currently, Equity has held rallies in support, and is policing to ensure productions do not relocate to the UK or Europe to avoid the industrial action. Our sharing of industrial information – especially Equity's leading work on Artificial Intelligence, has directly influenced the SAG-AFTRA claim, and as we enter into our own negotiations we are presenting a united front of two independent unions fighting the same battles.
Equity has longstanding relations with the two Canadian unions too – ACTRA, the union for recorded media in Canada, plays a key role in Equity's history. In the midst of our deepest dispute against ITV in the UK in the 1960s, the Canadian union successfully halted productions relocating to Canada and even threatened their own action if Canadian TV producers associated with ITV. The impact was profound, and the UK ITV strike was eventually won by Equity, leading to the agreement we still have today.
In Latin America, Equity was a constant and loud supporter of artists and trades unionists suffering fascist oppression in Argentina, Chile, and Colombia for well over 50 years. Following into her coup in Chile in 1973, Equity used our links with major UK theatres like the Royal Shakespeare Company (RSC), the Royal Court, and Oxford Playhouse to issue contracts to Chilean artists. When such contracts were issued, Chilean artists were eligible to leave the country and flee persecution with their families, and many settled in the UK. Equity's support for the Argentinian union during the Military Junta in the late 1970s earned the General Secretary (of both Equity and later FIA) Gerald Croasdell special recognition – and the plaque they awarded him now hangs in the Council Room at Guild House.
This very practical support has continued through to recent years – in 2020 and 2021, our Peruvian sister union faced ruin due to the COVID pandemic, due in part to their exceptional support of their members. Through FIA we have supported them by paying their head office rent costs, and ensured that they can emerge from the pandemic supporting their members as strongly as ever.
Equity has been an affiliate of Justice for Colombia for over a decade. With the historic announcement of the Historic Pact progressive government in Colombia we have recently welcomed a second Colombian union into FIA, and are looking to deepen our links with the two unions over the coming years to ensure that the historic opportunity for trades union and artistic freedom is not lost.
---