The issues facing our members are not limited to a specific workspace or employer. Some challenges exist across a city or region or across the country. One of the best ways of addressing these issues is through policy.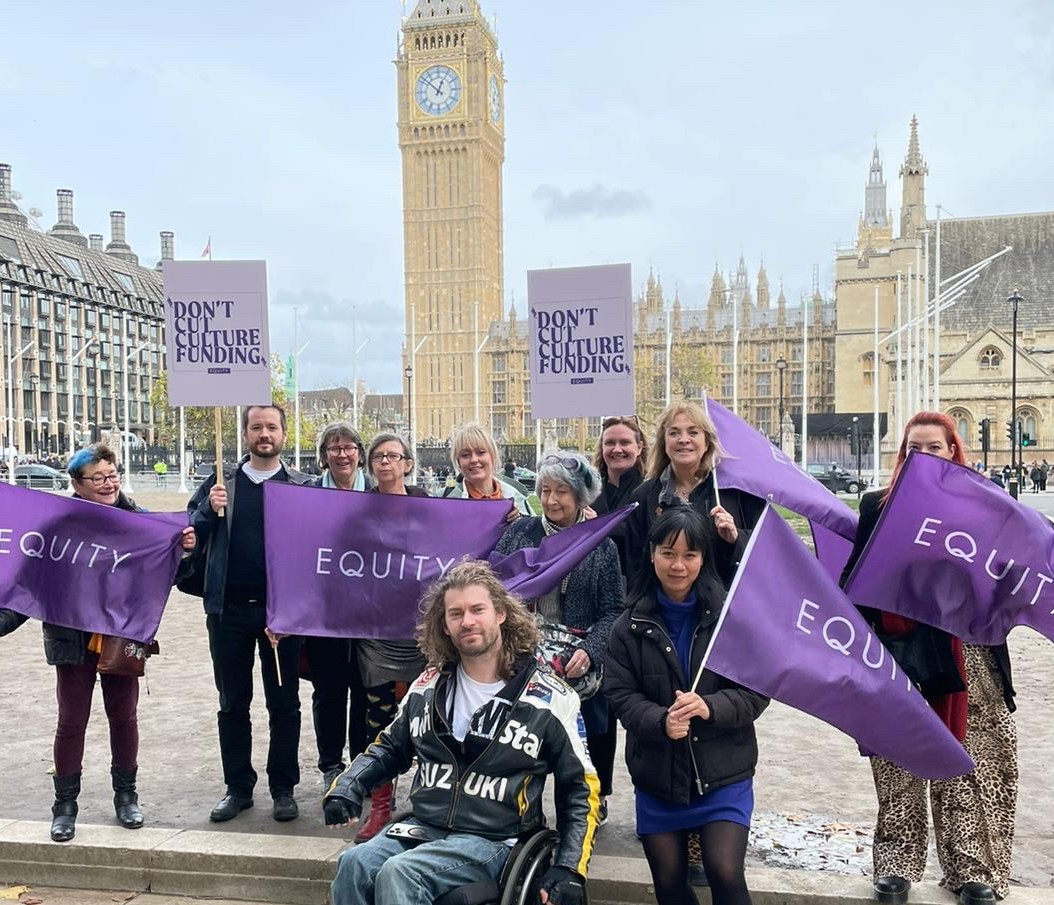 We work with MPs and Peers across the political spectrum, with local governments and national governments in Wales, Northern Ireland and Scotland. We campaign and lobby for employment and equality rights, copyright reform and a halt to arts cuts. We brief MPs, ministers, civil servants, mayors and other decision-makers, we prepare consultation responses, ask Parliamentary questions, and host a number of Parliamentary events each year.
We co-founded the Performers' Alliance All-Party Parliamentary Group with the Musicians' Union and Writers' Guild of Great Britain. Together, we seek structural change to improve conditions for performers, creatives and writers.
---
Policy Research
'Here to help' - Equity members' experiences of Universal Credit and the Minimum Income Floor
Equity and the University of Warwick have produced a ground-breaking research report into the experiences of the social security system of those working in the cultural and creative industries. The report uses data from a survey of 674 Equity members, alongside six focused interviews. It demonstrates how Universal Credit, and in particular the punitive Minimum Income Floor, do not adequately respond to workers in creative industries, driving them into poverty and failing to help them work.
Read the report
Our work in Parliament
Sir Bob Neill MP Universal Credit Amendment 06 March 2023
Thousands of Equity members are excluded from receiving the government's Cost of Living Support Payments as a result of flaws in the Universal Credit social security system.
So when the government tried to legislate for another round of these payments, we worked with Sir Bob Neill MP to table an amendment to the legislation in the House of Commons.
Our amendment sought to ensure that all eligible Equity members would receive this support over the cost of living crisis. You can watch a clip of Sir Bob Neill arguing Equity's case below. 
Part 1
Part 2
Though the government refused to accept the union's demands this time, it was great to see the case being made for more support during this cost of living scandal.
We'll keep demanding a stronger safety net for all those working in the arts.
---
Submissions
Equity Submissions 2022
Equity Submissions 2021
---