Equity has over 300 members who work as storytellers. Storytelling can take place virtually anywhere - festivals and events; theatres; schools and libraries; pubs, clubs and restaurants and public open spaces.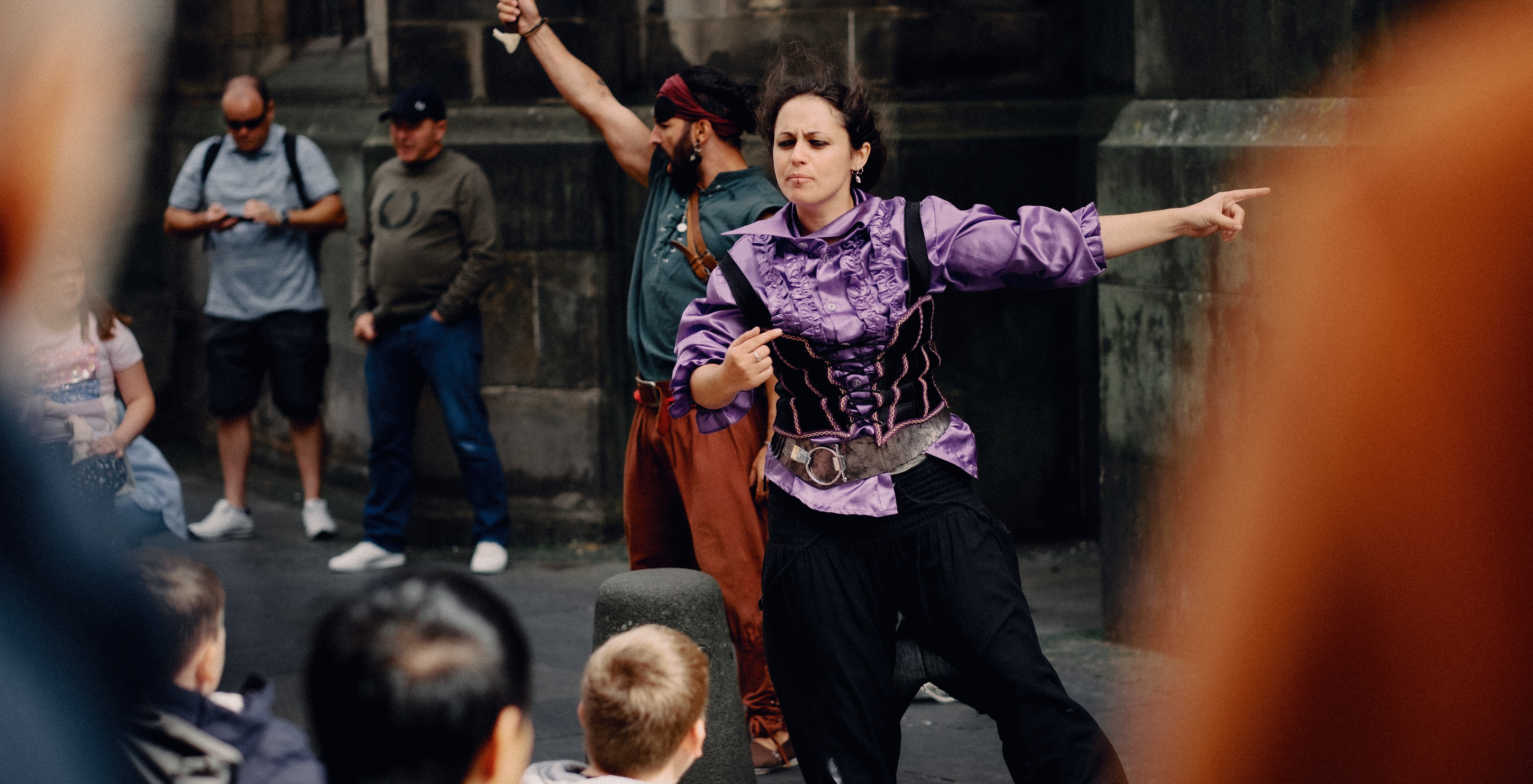 What is storytelling? 
Storytelling is a traditional artform, which is oral and not written. Stories are designed to be passed on by mouth and told interactively with an audience.
---
Equity Storytellers' Network
The Network was set up in September 2020. All meetings have been held virtually via Zoom due to lockdown restrictions. Meetings are likely to continue online as it allows more members to stay involved without the need to travel. Meetings in person will take place at storytellers' festivals and events around the UK when they are running again.
---
The work so far
Rates
A working party was set up to look at the issue of rates paid within the industry and an advisory document will be available soon.
Covid-19
Advising members on the pandemic and what work they are allowed to do under changing government restrictions and local lockdowns. Also advising on government and other help that's available for members in financial difficulty.
Cultural Appropriation
Read Equity's Policy on Cultural Appropriation to assist members with advice on how to avoid cultural appropriation. 
---
Benefits of Equity membership for storytellers
The primary function of a union is to negotiate collective agreements with employers, covering pay and conditions. A union can also use its collective strength to represent its members' interests with government and other bodies and bulk purchase products such as insurance.

Individual benefits that are relevant to storytellers:
Public liability insurance – this covers freelance performers if they cause injury to a member of the audience or cause damage to property while working up to £10million.
Accident and backstage cover insurance – covers work-related accidents and provides a fixed weekly payment of £150 from the third week of incapacity. Covers damage or loss to work possessions (note limits and exclusions).
Legal assistance – while working on Equity or non-Equity contracts or for cancellation and non-payment matters or for personal injury claims when working.
Tax, National Insurance and welfare benefit advice – Equity provides a specialist helpline on Mondays and Thursdays for members needing advice on these issues.
Equity Pension scheme – is available and contributions are made by employers who issue Equity contracts.
Go to our Join Us page for more information about how to become an Equity member.