Student member and young member bursary applications are now open! 
Apply now for a £500 bursary. You are eligible if you are either an Equity Student Member in your final year of study on a course of one year or longer, or a Graduate or Full Member aged 18-30. Applications are open until 31 July 2023. For more information, including how to apply, see here.
By becoming a Student or Graduate member of Equity, you are joining the fight to make the entertainment industry a better place to work.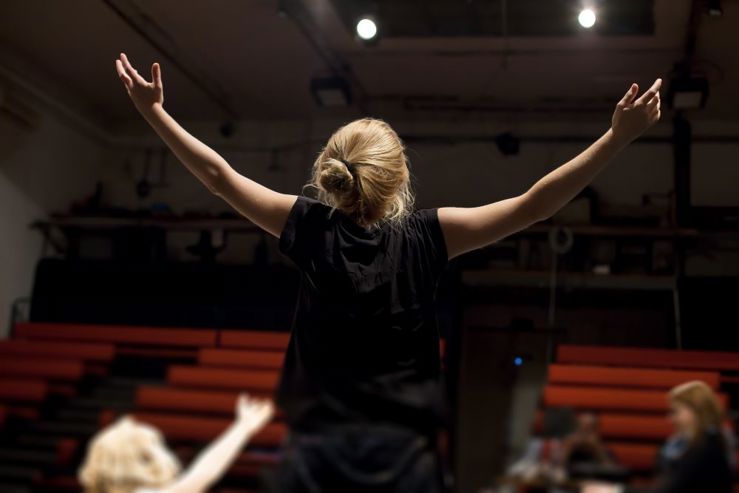 Student Membership
If you are on a higher or further education course lasting at least one year that is preparing you for work as a performer or creative practitioner, you can become an Equity Student Member as soon as you start your course for just £24 a year.
Courses must be NQF Level 2 or above, excluding GCSEs & A-Levels.
Equity Student Membership is a great way to learn more about the industry and your rights in the workplace. It's also the perfect introduction to trade union activism, campaigning on issues that are important to you and driving the priorities of Equity.
Student member and young member bursaries
Applications are now open for Equity's Student Member and Young Member Bursaries. Find out more here.
Join Equity Today
Kick-start your career 
As an Equity Student Member you can reserve your professional name, access information and advice on your chosen profession, and take advantage of networking and development opportunities through Equity and the Federation of Entertainment Unions. In addition, you will receive £2 million worth of Public Liability Insurance cover, and access to a range of industry-relevant discounts.
Know your rights
Prepare yourself for life after graduation by learning about your rights in the workplace, and receive free training on how to stand up for yourself and others at work.
Get involved
Become an active member of your trade union and have your say as part of your local Equity branch, or get involved in our Networks to campaign on the issues that are important to you.
Become a Deputy
Get active in your institution as an Equity Student Deputy, represent your coursemates, receive training as a trade union activist, and start campaigning on campus and in your community.
Student Member and Young Member Bursaries
Each year bursaries are awarded to two Student Members in their final year of study, and two Graduate or Full Members aged 18-30 to assist with the costs of beginning a career in the entertainment industry.
Graduate Membership
Once you have completed your course, you can become an Equity Graduate Member. Graduate Members are able to access all the benefits associated with Full Membership, but at half the price for a period of up to two years.
Join Equity Today
---