Our Comedian's Network is open to all members who work in comedy.
Whether you perform live stand-up, work in comedy acting or write for television and radio and other media. It was founded in 2015 and has over 400 members.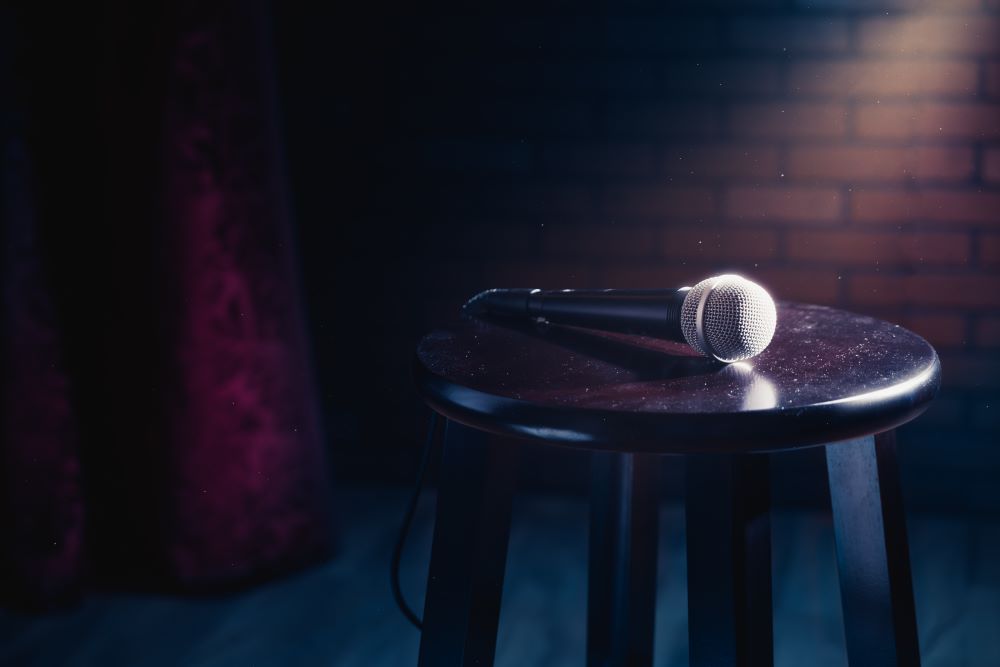 Our work
The Comedians' Network manifesto
Fair pay for all
Safe working conditions
Protection from harassment and discrimination
Fair treatment in the workplace
A standard contract for comedians
The Work So Far
Contracts
We drew up a contract which was approved by Equity and the Variety and Light Entertainment Council and has been adopted by a number of promoters. It is also available for comedians to use for their own bookings.
Download a copy of the contract
Comedians' Charter
In 2022, we launched the Equity Comedians' Charter at the Edinburgh Festival Fringe.
This Charter was developed by the Equity Comedians' Network to improve the working conditions of live comedians.
Benefits of Equity Membership for Comedians
A community of comedians fighting for better workplace conditions 
Public liability insurance
Accident and Backstage Cover insurance while working
Legal assistance for cancellations, non-payments and other workplace disputes
Use of Comedians' standard contract
Tax advice
Social security advice
How to Join
To be eligible to join Equity you will need to have earned at least £500 as a performer from any time in your career.
If you have recently graduated from a full time performing arts course, you may be eligible for Graduate Membership at a lower cost and proof of earnings isn't needed.
Join Equity